1. Introduction to Microsoft's Software Engineering Internship Program
Microsoft's Software Engineering Internship Program offers aspiring software engineers in the United Kingdom an exceptional opportunity to gain valuable industry experience and propel their careers forward. As one of the world's leading technology companies, Microsoft provides a dynamic and immersive environment for interns to work on innovative projects, collaborate with industry professionals, and develop their skills. This article delves into the various opportunities available for software engineering interns at Microsoft in 2023 and sheds light on the requirements, benefits, training programs, and application process. Whether you are a student looking for an internship or a recent graduate seeking a stepping stone into the software engineering field, this article will serve as a comprehensive guide to Microsoft's exciting internship program in the United Kingdom.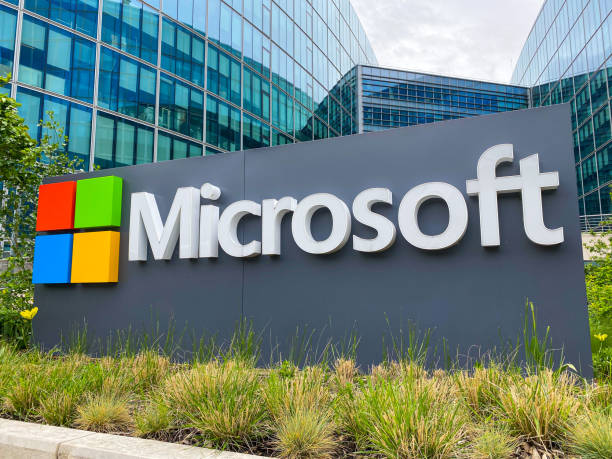 1.1 Overview of Microsoft's Internship Program
Microsoft offers a highly sought-after internship program for aspiring software engineers. This program provides students with the opportunity to gain real-world experience, develop their technical skills, and work on meaningful projects within one of the world's leading technology companies.
1.2 Importance of Software Engineering Internships
Software engineering internships are crucial stepping stones for students looking to kickstart their careers in the technology industry. These internships allow students to apply their classroom knowledge to real-world scenarios, collaborate with experienced professionals, and gain exposure to the latest industry trends and practices. Microsoft's internship program offers a unique chance for interns to learn from some of the brightest minds in the field and make valuable connections.
2. Requirements and Eligibility for Internship Positions
2.1 Academic Qualifications
To be eligible for Microsoft's software engineering internship positions, candidates must be enrolled in an accredited university or college and pursuing a degree in computer science or a related field. Strong academic performance and a passion for technology are highly valued by Microsoft.
2.2 Technical Skills and Knowledge
In addition to academic qualifications, candidates should possess technical skills and knowledge relevant to the software engineering field. Proficiency in programming languages such as C++, Java, or Python, as well as familiarity with data structures and algorithms, are often prerequisites for internship positions at Microsoft.
2.3 Application Process and Timeline
The application process typically involves submitting an online application, including a resume and possibly a cover letter, through Microsoft's career portal. After the initial screening, successful candidates will move on to interviews, which may include technical assessments and behavioral questions. The specific timeline and process may vary, so candidates are advised to check Microsoft's website for the most up-to-date information.
3. Overview of Software Engineering Opportunities in the United Kingdom
3.1 Growth of the Software Engineering Field in the UK
The software engineering field in the United Kingdom has grown significantly in recent years. The demand for skilled software engineers continues to rise as technology plays an ever-increasing role in various industries. This growth creates numerous opportunities for aspiring software engineers to contribute to groundbreaking projects and shape the future of technology.
3.2 Microsoft's Presence and Projects in the UK
Microsoft has a strong presence in the United Kingdom, with offices and research centers located in various cities. The company is actively involved in diverse projects across industries, ranging from artificial intelligence and cloud computing to gaming and productivity software. As an intern in the UK, you'll have the chance to work on impactful projects that drive innovation and make a difference in people's lives.
4. Benefits and Perks of Joining Microsoft as a Software Engineering Intern
4.1 Competitive Compensation and Benefits Package
Microsoft offers its interns a competitive compensation package that includes a generous stipend. Interns also enjoy benefits such as access to on-site amenities, employee discounts, and health insurance options. Being taken care of financially allows interns to focus on their work and make the most of their experience at Microsoft.
4.2 Access to Cutting-edge Technologies and Tools
As an intern at Microsoft, you'll have the opportunity to work with state-of-the-art technologies and tools. Microsoft is at the forefront of innovation, constantly pushing boundaries and developing groundbreaking solutions. This exposure to cutting-edge technologies will enhance your skill set and give you a competitive edge in the industry.
4.3 Mentorship and Networking Opportunities
Microsoft's internship program provides interns with access to a network of experienced professionals who can offer guidance and support. Mentors can help interns navigate their roles, offer career advice, and provide valuable insights into the industry. Additionally, interns have the chance to network with other interns and professionals, creating connections that can be beneficial throughout their careers.
In conclusion, Microsoft's software engineering internship program offers a fantastic opportunity for students in the United Kingdom to gain valuable experience in one of the world's most influential tech companies. With a strong presence in the UK and a focus on cutting-edge technologies, Microsoft provides interns with a platform to learn, grow, and make a real impact in the field of software engineering.
5. Training and Development Programs for Interns
We all know that internships are not just about fetching coffee and running errands. At Microsoft, they take your growth and development seriously. As a software engineering intern, you can expect to be enrolled in a range of training and development programs to enhance your skills and knowledge.
5.1 Structured Onboarding and Orientation Process
Starting a new internship can be intimidating, especially at a large company like Microsoft. But fear not! Microsoft has a structured onboarding and orientation process to help you settle in smoothly. You'll receive all the necessary guidance to navigate the company culture, familiarize yourself with your team, and understand your role and responsibilities.
5.2 Technical and Soft Skills Training
At Microsoft, they want you to excel in both technical and soft skills. Throughout your internship, you'll have access to various training programs designed to enhance your technical proficiency. Whether it's learning a new programming language or diving into the latest software development methodologies, Microsoft has got you covered.
But it doesn't stop there! Microsoft also recognizes the importance of soft skills for a well-rounded software engineer. Communication, teamwork, and problem-solving are just as crucial. Expect workshops and training sessions to help you boost these skills and become a more effective professional.
5.3 Career Development and Growth Opportunities
Internships are not just a short-lived gig. Microsoft sees them as an opportunity for you to kickstart your career. During your internship, you'll be exposed to various projects and collaborations, providing you with valuable experiences and the chance to make meaningful contributions.
Moreover, Microsoft values talent from within. If you prove your worth and show your potential, there may be opportunities for career growth even before you've officially graduated. Who knows? You could be embarking on an exciting journey as a full-time employee at Microsoft sooner than you think.
6. Testimonials from Previous Software Engineering Interns at Microsoft
Don't just take our word for it; let's hear from those who have walked the intern path at Microsoft and come out the other side. Here are some insights from previous software engineering interns about their experiences:
6.1 Insights from Successful Internship Experiences
"The internship at Microsoft was truly a transformative experience. I had the chance to work on industry-leading projects alongside brilliant minds. The level of mentorship and support I received was exceptional, and it gave me the confidence to tackle complex challenges head-on."
6.2 Impact of Internship on Career Trajectories
"Interning at Microsoft opened doors I never dreamed possible. Not only did it provide me with hands-on experience in cutting-edge technologies, but it also gave me access to a vast network of professionals in the industry. This internship definitely propelled my career forward and gave me a competitive edge."
7. How to Apply for a Software Engineering Internship at Microsoft
Ready to take your first step towards an unforgettable internship at Microsoft? Here's what you need to know about the application process:
7.1 Application Requirements and Documents
To apply for a software engineering internship at Microsoft, you'll typically need to submit a resume, a cover letter, and academic transcripts. Make sure to highlight your technical skills, past experiences, and any relevant projects or accomplishments that set you apart from the crowd.
7.2 Tips for a Standout Application
Want to catch the attention of the Microsoft hiring team? Be sure to tailor your application to highlight your passion for technology, your problem-solving abilities, and your eagerness to learn. Don't be afraid to showcase your personality and let your wit shine through in your application materials.
7.3 Interview Process and Preparation
If your application makes the cut, you'll be invited to take part in the interview process. The interviews may include technical questions to assess your coding abilities, as well as behavioral questions to gauge your fit within the Microsoft culture. Prepare by practicing coding problems, reviewing your technical knowledge, and reflecting on your past experiences.
8. Conclusion and Final Thoughts on Microsoft's Opportunities for Software Engineering Interns in 2023
If you're a software engineering student dreaming of internships that are more than just photocopying and making coffee runs, Microsoft offers a world of opportunities. With their comprehensive training programs, supportive culture, and potential for career growth, interning at Microsoft could be the launchpad for an exciting and successful career in the tech industry. So, polish that resume and get ready to embark on an internship adventure like no other. Good luck!
8. Conclusion and Final Thoughts on Microsoft's Opportunities for Software Engineering Interns in 2023
In conclusion, Microsoft's Software Engineering Internship Program in the United Kingdom presents a remarkable chance for aspiring software engineers to gain invaluable experience at a global technology leader. With a competitive selection process, comprehensive training programs, and access to cutting-edge technologies, Microsoft offers interns an immersive and fulfilling experience. The testimonials from previous interns highlight the positive impact this internship has had on their careers. If you are passionate about software engineering and eager to kickstart your professional journey, don't miss out on the exciting opportunities that Microsoft has to offer. Apply now and be part of the next generation of innovators shaping the future of technology.
FAQ
1. What are the eligibility requirements for Microsoft's Software Engineering Internship Program?
Microsoft has specific eligibility criteria for their internship program. Typically, they require applicants to be enrolled in a relevant degree program or be recent graduates in a related field. Additionally, they may have specific academic qualifications and technical skill requirements. It is important to review the official internship program details for the most up-to-date and accurate eligibility requirements.
2. Can international students apply for Microsoft's Software Engineering Internship Program in the United Kingdom?
Yes, international students are eligible to apply for Microsoft's Software Engineering Internship Program in the United Kingdom. Microsoft values diversity and welcomes applications from talented individuals from around the world. However, it is essential to ensure that you have the necessary work permits or visa documentation to legally intern in the United Kingdom.
3. What kind of training and development opportunities are provided to software engineering interns at Microsoft?
Microsoft is committed to the growth and development of its interns. As part of the internship program, interns receive structured onboarding and orientation, technical and soft skills training, and access to various learning resources. They also have opportunities for mentorship and networking, allowing interns to learn from experienced professionals and build valuable connections within the industry.
4. How competitive is the application process for Microsoft's Software Engineering Internship Program?
Microsoft's Software Engineering Internship Program is highly competitive, given the company's reputation and the quality of the program. The application process typically involves submitting a resume, cover letter, and sometimes additional materials, followed by multiple rounds of interviews. It is crucial to showcase your skills, experiences, and enthusiasm for software engineering to stand out in the competitive pool of applicants.
Important Links